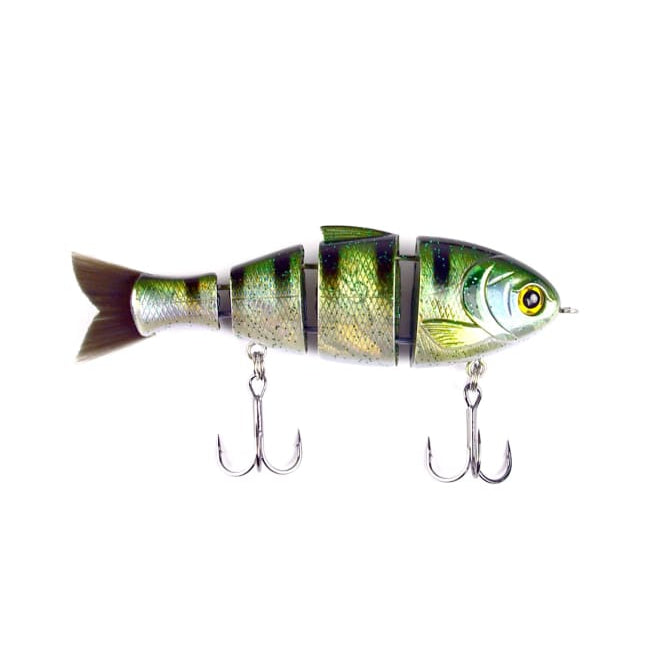 Baby Bull Shad Swimbait 3.75 in 1/2 oz - CATCH CO
Sold out
Original price
$21.00
-
Original price
$21.00
The Baby bull shad is here! Originating out west, large-bodied swimbaits have developed a cult-like following that has spread throughout the country. Incredible fish drawing power and the ability to specifically target the big ones are a few reasons why people love swimbaits. Mike Bucca is already a legend, known for creating a west coast style swimbait in a color pattern and size option that matches a common forage type (shad). Catch Co. worked with Triton Mike to create a downsized, commercial version of his highly effective bait without sacrificing on action or quality.
CUSTOM COLLABORATION: Designed in collaboration with the legendary Mike Bucca and optimized, and manufactured for fish-catching by Catch Co
ABS INJECTED PLASTICS: An affordable and durable plastic swimbait that will stand up to big fish for years to come.
DOWN-SIZED SWIMBAIT: An entry-level swimbait that doesn't require specialized gear.
LIFE-LIKE SWIMMING ACTION: Incredibly realistic swimming action that is easily imparted with a minimal effort from the angler.
STRONG DRAWING POWER: This little bait packs a big punch and will help call in big bass.