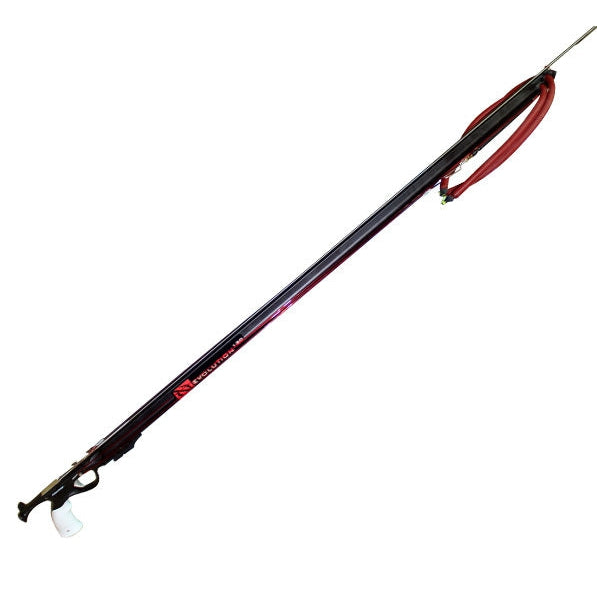 HammerHead Speargun
Sold out
Original price
$271.00
-
Original price
$411.00
ARCHAIC, BRUTAL, and SAVAGE words which perfectly defines both the Jurassic Period and the HammerHead Jurassic™ speargun. Clean - simple lines are unleashed with a South African inspired Jurassic™ enclosed muzzle and Stainless Steel Shaft.
FAST ACTION
A single-strong Power Helix™ Band is effective and fast allowing for quicker reloads and rapid-fire shots. Internally ballasted barrel reduces recoil, dampens sound, and improves accuracy.
FULLY UPGRADEABLE
Designed for inter-operability with other HammerHead parts allows Jurassic users to add a second Power Helix™ Band, Remora™ Reel, Open Muzzle, threaded shaft, or other speargun accessory. Every HammerHead Jurassic™ comes professionally "rocked" with a 17/64" Stainless Steel shaft, mono shooting line, front-end bungee, and loading pad.
FEATURES:
Reverse Trigger Mechanism
Pistol grip, Stainless Side line release
Power X-change bands with nylon coated Dyneema wishbones and bridles
Mono shooting line, loading pad, bungee, & safety grip all standard features
Oxide Steel Shaft
Jurassic 5/8th Band & 17/64" Shaft
Name Length Barrel Band Shaft
Jurassic 75 46" 30" 5/8" x 24" 17/64" x 44"
Jurassic 90 56" 36" 5/8" x 28" 17/64" x 52"
Jurassic 100 60" 40" 5/8" x 30" 17/64" x 56"
Jurassic 110 64" 44" 5/8" x 32" 17/64" x 60"