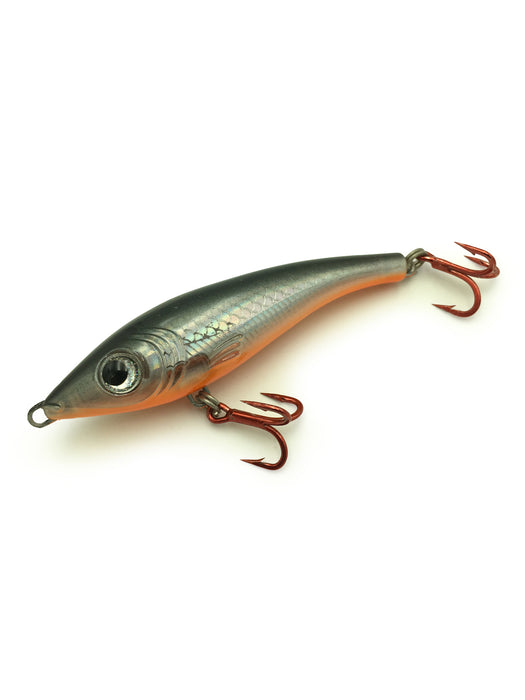 Prima Gold Float - Zagaia Lures
Sold out
Original price
$10.00
-
Original price
$10.00
For the most demanding fishermen differentiated design, endurance, and efficiency in the ZAGAIA GOLD series, innovating the concepts in high-quality artificial baits.
State-of-the-art technology, research, and strict quality control.
New holography and extremely attractive differentiated colors reproduce the design and natural luster of scales.
Made of high strength carbon steel. The new red coating increases corrosion resistance and provides greater attractiveness by simulating a wounded fish!
Indication of fish:
Aruanã, Bicuda, Cachorra, Golden, Piranha, Traíra, Trairão, Tucunaré, Anchovy, Whiting, Bicuda, Bonito, Espada, Olhete, Sernambiquara, Xaréu.
How to use:
Perform a short, quick recoil until the bait reaches the subsurface. Soon after, perform slow and continuous gatherings. It attracts predatory fish through the characteristic twitch bait (or erratic swim) movements. It resembles a Stick bait when at rest due to reinforced guards.
Specifications:
Floating.
Weight: 23 g.
Size: 10.5 cm.